What is the Infinity Methodology©?
In business, Infinity is often thought of as a goal – something to strive for but never quite reach. However, at Craftz, we believe that Infinity is a state of mind; it's about trying to be better and never settling for mediocrity. It's this mindset that drives everything we do here at Craftz. From how we work with our clients to how we approach business strategy, we constantly look for ways to improve and push boundaries.
Crafting a methodology is a challenging task. It's a long process that requires the right vision, understanding of processes and skillsets, and sometimes luck. The Infinity Methodology© is our response - a unique framework that combines the best practices of the most popular methods in one reusable package.
Our experts applied the most crucial concepts of PMI, Design Thinking, Prince, Scrum, THRIVE, and many other frameworks and strategies to deliver a "no-frills," hands-on approach to business management.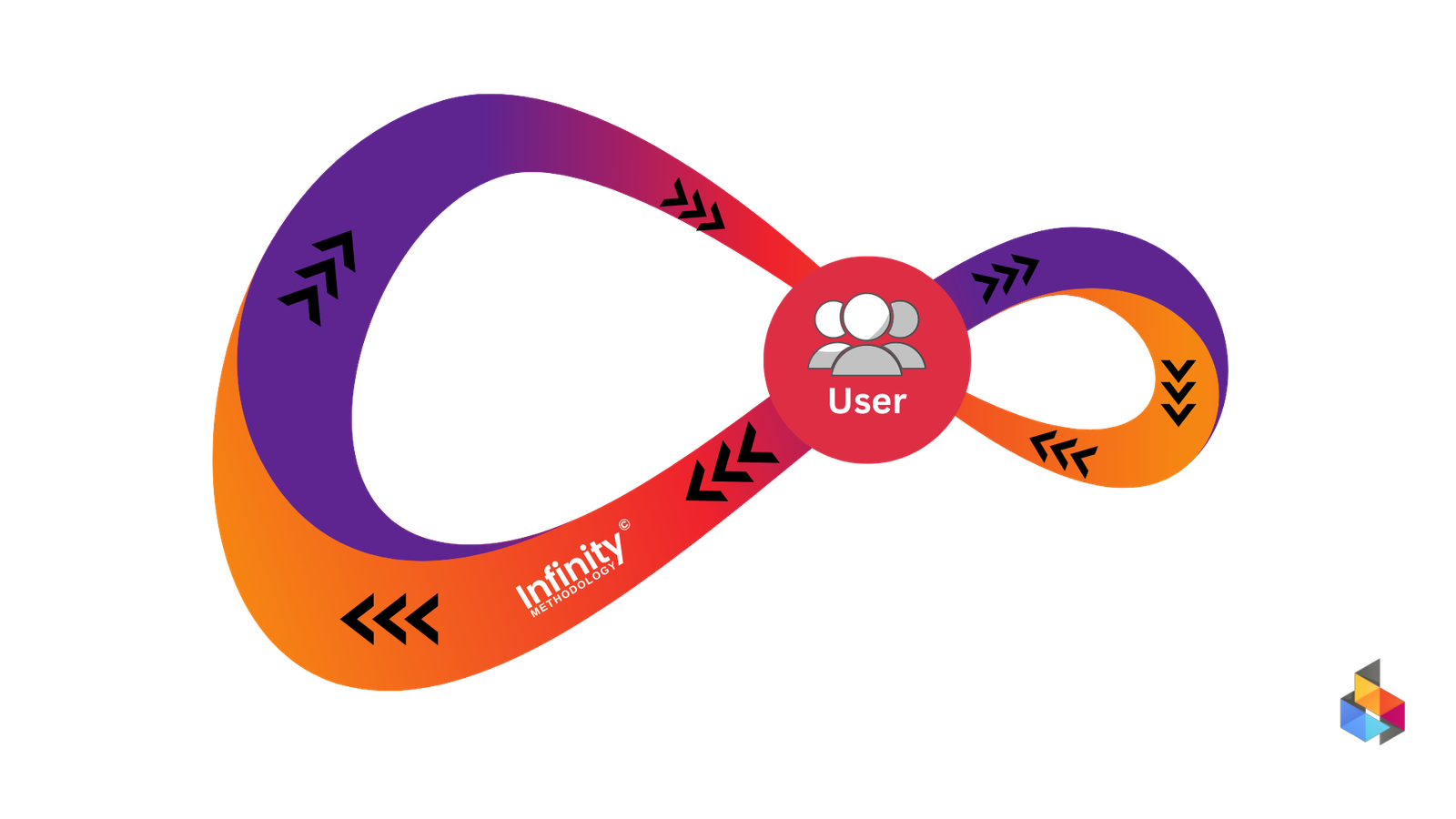 Infinity Methodology© is a streamlined approach that combines and improves existing strategy models and processes while always keeping the customer at the center of everything.
This approach is what sets us apart from other strategy firms. We're not content with simply meeting our client's expectations; we want to exceed them.